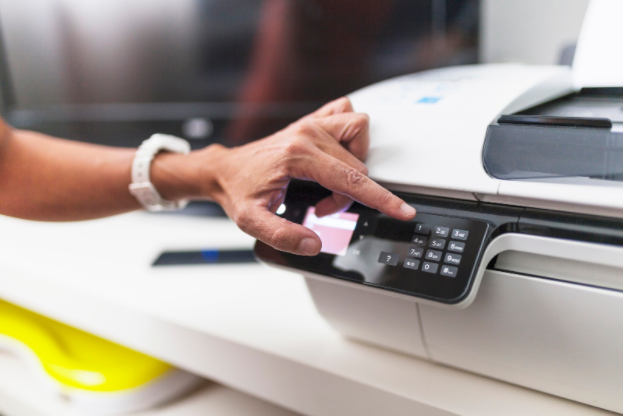 When you run out of budget to finance your business, one of your options would be to lease equipment or materials to sustain your business needs. For copier leasing, there are many companies that offer trusted brands and payment options that really fit your pocket.
What is a copier lease? A Copier lease is a contract that binds two parties in consideration of copier equipment. The financial company allows you to lease and use the equipment while paying the agreed amortization. In venturing a lease with copier leasing companies, you can also enjoy more budget-friendly promos and services–an opportunity that helps you save more.
There are several leasing companies that offer very convenient payment methods and leasing processes. If you are looking for one, Copier Lease Sacramento CA is what you really need. The company offers ideal prices that fit your budget but does not compromise the equipment's quality. It does not require a high upfront payment before releasing the copier. The company allows you to choose the payment option that you are convenient with.
Copier Lease Sacramento provides expert services that assure quality maintenance of the machines. The company values the importance of time, especially when dealing with quotas or deadlines of document production. Hence, it provides its customers easy to reach technical services that will be promptly available whenever needed. Additionally, Copier Lease Sacramento offers expert services and maintenance to other devices and equipment such as mono and colored printers, computers and networks, document and photo scanners, fax machines, barcode scanners, franking machines, shredders, plotters, and binders.
If you are looking for a Copier in Sacramento, you can contact Sacramento at (916) 245-6006. You can ask about Copier Lease in Sacramento, Copier rental in Sacramento, IT Services in Sacramento, and even Copier Repair in Sacramento.
Among the support services offered by this copier leasing company are machine parts repair, labor services, and material consumables. These are included in the agreement signed by both parties. Availing of these services lets the customer save more considering that no additional charges will be spent just to repair the machine. You can also be assured that their technicians are highly skilled and can be reached whenever needed.
If you need the services of a copier for a couple of days only, the company also allows lease for a very short period of time. You have the privilege to use the appropriate copier that suits your needs from the different renowned brands the company partnered with. Among the brands you choose from are Samsung, Savin, Xerox, Konica Minolta, Sharp, HP LaserJet, Panasonic, OCE, Gestetner, Lexmark, Canon, Kyocera, Imagistics, Color, Ricoh, CopyStar, Lanier, Pitney Bowes, Lexmark, Toshiba, NEC, Buyers Guide Copier Sales, Bizhub Copier Lease, Pricing for Copier Buyer Zone, and Kip Printer Lease. These are some of the most trusted brands that the company has partnered with, and from which you can lease.
Other than that, the company provides exceptional technical support as a guarantee to unhampered and efficient performance. As you know, copiers are used multiple times in a day, being fed with multiple tasks day and night. In case a breakdown on the accessories or main parts of the machine is experienced, it will be costly on the part of the business to pay for its repair and maintenance. Added to these mishaps, some valuable time and demands are wasted if the machine does not function well. This is what Sacramento leasing considers when it offers maintenance support to the contracting business. They provide regular maintenance services and restocking of toner, as well as free office supplies.
Being in the market for over 20 years, Copier Lease Sacramento offers a variety of quality copier brands and expert services packed with a complete warranty. It has been servicing schools, officers, business establishments, and other others in almost all parts of the US. With this, you are guaranteed the most convenient leasing service your business needs.