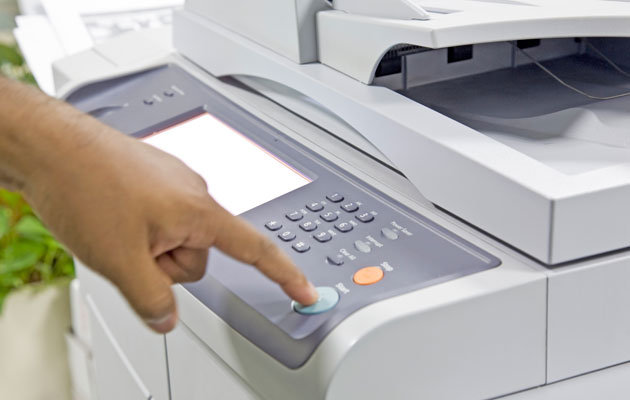 Whichever model you would end up choosing for your business, consider the running costs associated with it. Consumables like paper, ink, and users require additional budget. Although high-powered machines from copier Sacramento experts are built to last up to 7 years, replacement of parts may be needed once in a while. Make sure to include these items before purchasing your machine.
So, instead of cramping your limited space, purchase a multifunction copier which can do all these functions on just one machine.
Do you need to print in color or mono?
The actual cost for color photocopiers is not really that far from the models which only print in mono. While this does not pose a huge risk to your budget, color photocopiers require an additional budget for its printing cost due to its ink. It is definitely tempting but you need to reconsider the bulk of the prints you need to do in the office. In the end, you can save more by choosing a monochrome copier and outsource occasional color printing to a local shop.
What is your speed requirement?
Speed, when it comes to photocopiers, is directly proportional to volume. The more pages needed to be printed, the faster speed you would have to choose in order to keep up with the work and achieve productivity targets.
How much will you print?
It is necessary to make an estimate of the number of pages required on a monthly basis. This is a major factor to consider. The photocopier chosen for the task must be able to perform properly and meet the needs of the business. Keep in mind that a machine with greater power comes at a greater price as well.
The answer to this question would also determine the number of machines needed. If your office space and budget allows, it is best to get two photocopiers with a lower specification. In the event of one getting into trouble, there is still one which can perform the tasks.
Photocopiers in the office help boost productivity. The more modernly-equipped it is, the more it can do for the office while helping you to save time and increase your return on investment. Check the models with other features if needed.
Do you also need a fax machine and a scanner?
Although you are looking for a photocopier right now, you can also assess whether you would also need a fax machine. Modern photocopiers are now equipped with other functionalities like faxing. There may be more options now for sending documents but the faxing system is still being used in some offices. A scanner is another machine needed in the office. Getting three different machines for all your office needs require budget and enough space to house them
How do you choose a photocopier machine for your business? What are the things to consider when buying office equipment from experts? With a market flooded with various models of different sizes and features, it is understandable to ask these questions first before making a purchase. Most of the time, buyers find themselves stuck with a machine which is either missing a lot of necessary functionalities or one with too many features which are not at all needed.
Time is of the essence in order to come up with an informed decision. Important purchases such as this must be carefully made. Reviews of the possible options and assessing the needs of the business would help you get the right equipment.
Do you need a multifunction copier or a standalone?
Photocopiers used to have just one function; make copies. In the old days, standalone photocopiers are set in one corner of the office where employees could visit every time they need to make copies of documents. They have to physically walk to the machine and make the prints.
The modern version of the machine has made it more efficient in the office. Multifunction photocopiers are able to scan, print and fax on top of its main function. It can also be networked in the office so employees do not have to walk to where the machine is located to make the prints. Multifunction copiers are attractive to some businesses but it may not be suitable for your needs. Avoid overspending on features which are not necessary.
If you are in Sacramento and you are looking for a Copier in Sacramento for your business, you may contact Clear Choice Technical Services in Sacramento. You can ask about Copier Leasing Services in Sacramento, Copier rental services in Sacramento, and Copier Repair in Sacramento.