Just like any other machines, copiers, and printers needed to be well-taken care of to maintain excellent features and performance. They play a vital role in your printing business. They serve as your partners to achieve greater production and more outcome. Maintaining its efficiency can be considered critical. Not all the time can ensure its reliability and endurance to work well, especially at a greater production, there are still ways in which you can rely on how to take care of your machines. You just have to be patient enough in dealing with it.
Here are simple ways in which you can do to maintain the excellent shapes of your copiers and printers:
Clearing Paper Jams
It's a bad day when paper jams occur and you just can't help but feel bad about it. But even though it's quite frustrating, try to find ways to find a solution for it. You can discover the source of paper jams when you try to look at the display panel. Make sure that it's unplugged before you slowly open it and fix the jammed paper.
The Right Printer Toner
You should avoid buying counterfeit toners on online marketplaces. Don't be manipulated by their promises, but in reality, could be contradictory. Defective toners can cause leaks to damage your machine and other problems. So, avoid these counterfeit toner scams.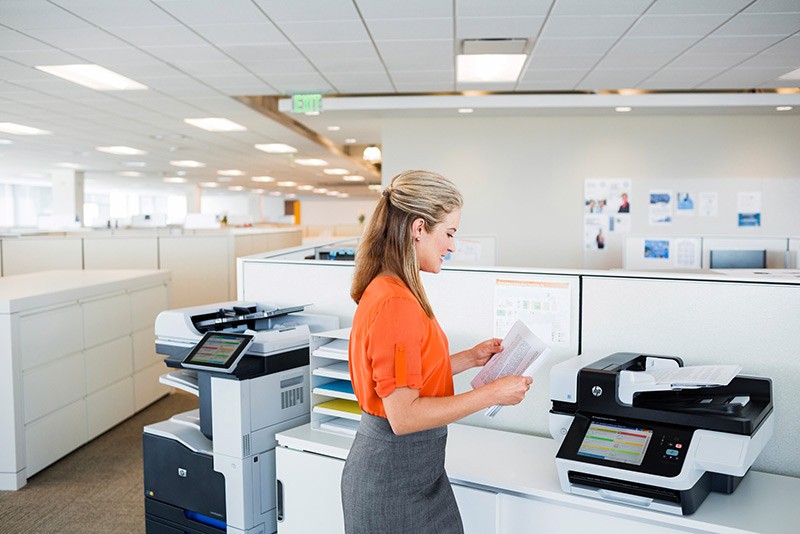 Maintain Cleanliness
Copiers and printers are highly sensitive machines. Dust and dirt can cause damage, especially to its delicate body parts. Make sure that you clean the exit trays and bypass, and most importantly, the glass surface. Also, remove any debris from your machine's exterior so that it doesn't go its way to the paper tray. Make this your regular habit to maintain the cleanliness of your copiers and printers.
Warm It Up
When your machine takes a break from work during weekends, there is a tendency for it to go into sleep mode. So, what you need to do is to warm it up. When it's warmed up, it will automatically turn into calibration mode. You have to remember that to maintain its printing more accurately and efficiently, you have to give it the needed time to warm up its drum.
The Right Machine
It is a smart choice of owning the right machine that could fit what is needed for your business. Do not buy cheap products just because you wanted to save some budget. Cheaper brands are less efficient, that's the truth. When you mean business, capital investment is one major key to consider. But there are still products with a competitive brand in the market that cost less. Grab the one which could value a lesser price but could offer greater service.be patient and take time to search for possible brands that you could rely on.
Avoid Scratches
Scratches caused by left paperclips and staple wires are a source of unclear copies. And so, unclear copies may result in bad outputs. Bad outputs could mean low production because customers may tend to dislike the outputs. So, being extra aware of these things will help you achieve good results by being more careful and more mindful of your machines.
CONCLUSION
If you plan to get copiers for your office in Sacramento, you can buy or lease copiers in Sacramento. We can give you the option to get the copier that you want. You can contact our local copier leasing services department in your location.
If your Location is around Sacramento, you may call us at (916) 245-6006, our personnel for copier leasing in Sacramento will assist you. If you are also looking for copier repair services in Sacramento, you may contact our copier repair personnel at the same number.
Sometimes, it's not just the profit that an owner should be thinking about in owning a business. Maintaining customers' feedback would always mean success. In a printing business, copiers and printers are always the key tools for productivity. Being responsible enough to be aware of how it's so important to maintain ways of taking care of these machines is an edge. Its endurance and reliability would mean lasting protection and so, a lasting opportunity of more productive investment in the future.